About Us
We believe creating a web presence is an ongoing process. It is essential for your site to grow with your business and your customers' expectations. Fleet 54 Solutions will help you introduce yourself to the internet and build your presence over time.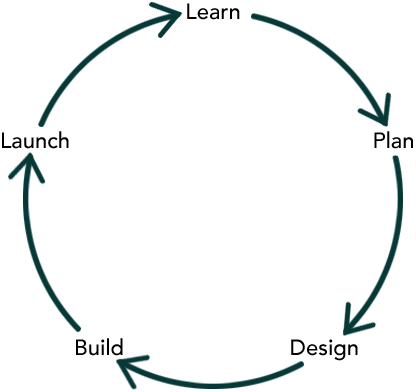 Click each stage to learn more about our process.
Knowledge is the foundation of any successful project. At Fleet 54 Solutions, we get to know as much as possible about your business, customers, current digital solutions, and competition.
We work with you to identify and prioritize your goals, then determine how the internet can help you achieve them.
A design isn't just for show. It's the interface by which your customers interact with your website. Your website is a part of your brand, and it's a great place to make a positive first impression. Our designs are modern and intuitive.
Our professional code brings our designs to life in an organized way, ensuring that your new site will be flexible enough to serve your needs far into the future.
Once the site is complete and meets your approval, we will train you to use it and help you make a big splash when you first show your new website to the world. Over time, we will listen to you and your customers' feedback to determine if any additional features or modifications could better serve your clients.